A new way to buy, sell and trade exotic and luxury cars globally!
I don't often blog much outside of my projects, however I do have a new personal project that I am involved in, An Exotic Car Portal -Dealer Souq (DS) is a international  online marketplace (souq) exotic car portal connecting dealers and consumers from around the world allowing it's members to, buy, sell, and trade their high-line and exotic cars in one place. Dealer Souq is disrupting the market by making it simple to promote, communicate, pay, inspect and ship cars all through one site. Find the car your looking for or expand your market reach globally, -Centralized exotic car inventory listings transforming the luxury car market.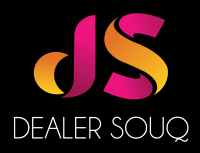 Whether you're looking to buy a Ferrari, Lamborghini or an old Classic such as a Shelby AC Cobra, instead of looking at various different sites and "googling" for what you're looking for, DS allows to find cars available from all around the world on one site offering you all the services you could need to buy, sell trade your car. Services include Shipping, Legal, Inspection, Instant Messaging and custom Notification settings and even Modification services.
The best part is that you can also take advantage of currency variations and also car specification variations! Did you know that after 15 years any car can be Imported into Canada? Did you know that a Ferrari F430 sells for only 60,000USD in Dubai, UAE and you could easily buy a USA specification car from Dubai and ship it back to the USA to make money?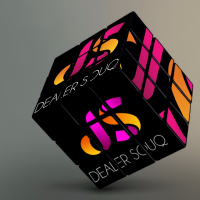 Dealer Souq is not just for the Dealers being able to access wholesale/retail listings globally but it also allows the consumer to post their cars for sale and the cars that they are looking for! You can post that ultimate rare car that may seem like a needle in a haystack to find and then all of a sudden you may have a dealer who has one available to you.
Here are just some of the reasons to join DealerSouq
International Exotic Car Network
Maximize on Currency Variations
Consumer 2 Dealer Networking
Dealer 2 Dealer Networking
A-Z Transaction Services
Detailed Trade & Wanted Ads
Automatic Notifications 24/7
API Integration Abilities
Dedicated Dealer Profiles
Increased SEO & SMO
A main advantage for Dealers is that through the customizable profile pages it allows for more SEO and SMO as it allows dealers to link/post relevant blog articles, profiles, logos, videos, image galleries and even tie in their social media directly. All of this will help optimize their sites driving more potential clients to their page.
Whether you are a consumer or a dealer, check out some of the amazing inventory posted today! Where else can you find all of the rarest exotic cars for sale all in one place?
Follow on Social Media:
Tags: cars, consumer, dealer, exotic, luxury, network, sale, wanted