Welcome and thank you for visiting my site. If you are not sure what it is all about then please read on. The Infamous Project, T.I.P, was a LIVE blog which ran from January 1st until March 11th, 2010. During that time followers were be able to watch LIVE via this site, the customization and modification of 2 cars. The cars featured were: a 1992 BMW AC Schnitzer and a 1987 Mustang GT Convertible. Both these vehicles were completely transformed in under 3 months time.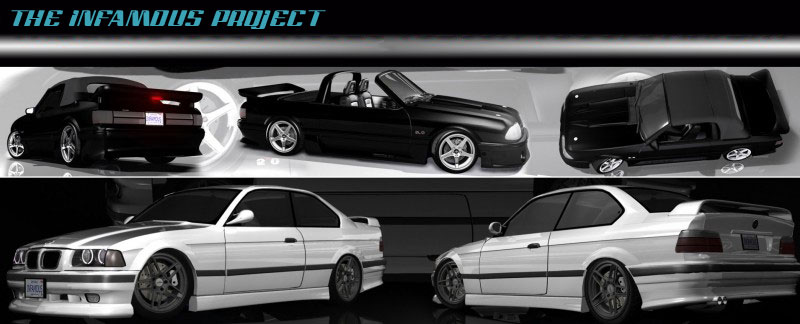 The time was less than 3 months, there were 2 cars, and there was one individual, me. I worked from home with average tools every day after I was done my full time job. With the help of some close friends here and there, Infamous (myself) delivered not one, but two, custom built cars and revealed them at Performance World Custom Car Show 2010 at the Toronto International Center.
The idea of this concept originally came to me when a friend was talking about "Blogging". Out of nowhere the idea popped into my head. I did nothing differently compared to what I have been doing for the past 12 years except for make my work available on demand for anyone with similar interests to watch!
Want to see some completed projects? For specific information on each car please follow the links below!
Project #1 : 1992 BMW 325IS -AC Schnitzer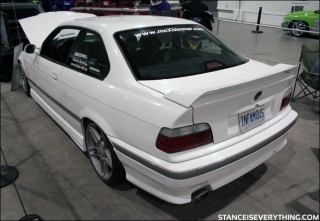 Project #2: 1987 Mustang GT Convertible