Dech Slammed and Bagged on Ride Tech Air Ride
I wanted low and I got it. I have to say for the first time I put my foot in my mouth as I always gave a hard time to others on adjustable suspension! I was always a firm believer in static drops but this build was too clean and too nice to potentially sacrifice it's undercarriage, fenders and exhaust from potential scrapes and rubs. I did quite a bit of research in terms of an Air Ride kit to use on my foxbody and also had to make the call between bags or air-struts. Although the air-struts seemed very appealing, I didn't want to get into replacing control arms for those without spring perches, and then getting into tubular k-members etc. I wanted to make sure this car remained "stock" in many ways only having 14k original miles on the clock.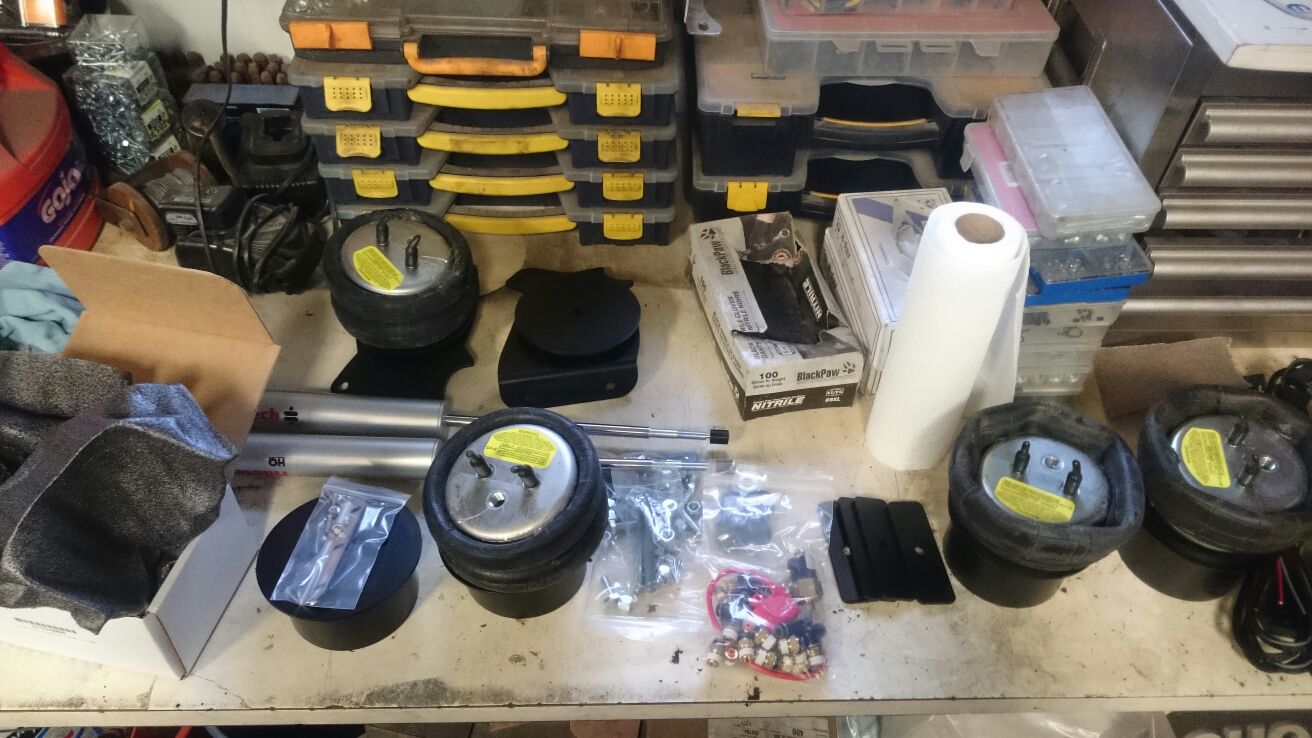 In the end I decided to go with Ride-Techs bag set up on my 1993 Mustang. They were great to deal with and Josh has a Foxbody Mustang himself so could speak very precisely about the kit. We went back and forth on what I was trying to achieve and resulted in going with the standard bag kit with analog gauges and upgraded rear Fox shocks. Unfortunately they do not make an upgraded strut for the fronts but I was very surprised with the ride quality even on my stock struts. I do have plans of upgrading them to Koni's but in all honesty I think the average person would be fine with a mildly upgraded strut.
The kit came complete and bolts into all the factory locations. I managed to bolt the rear cups to my Southside lower control arms without much hassle. I do plan on swapping them out once I complete some other rear suspension modifications -Stay Tuned for that as more DECH products are soon coming. Some people have asked me how I got my rear to sit so low. There are a few tricks here to getting it down more and it goes beyond just cutting the bump stops. The easiest way would be to cut down the cups more but it isn't required either.
Ride tech is definitely a quality product and the kit is quite simple to install. I managed to hide my controls and gauges in my center console armrest. I will most likely upgrade to the digital setup to have more control and automation.The lines are a quick connect model and very flexible and easy to route. I did use wire loom to protect it in key areas where it was passed through the frame.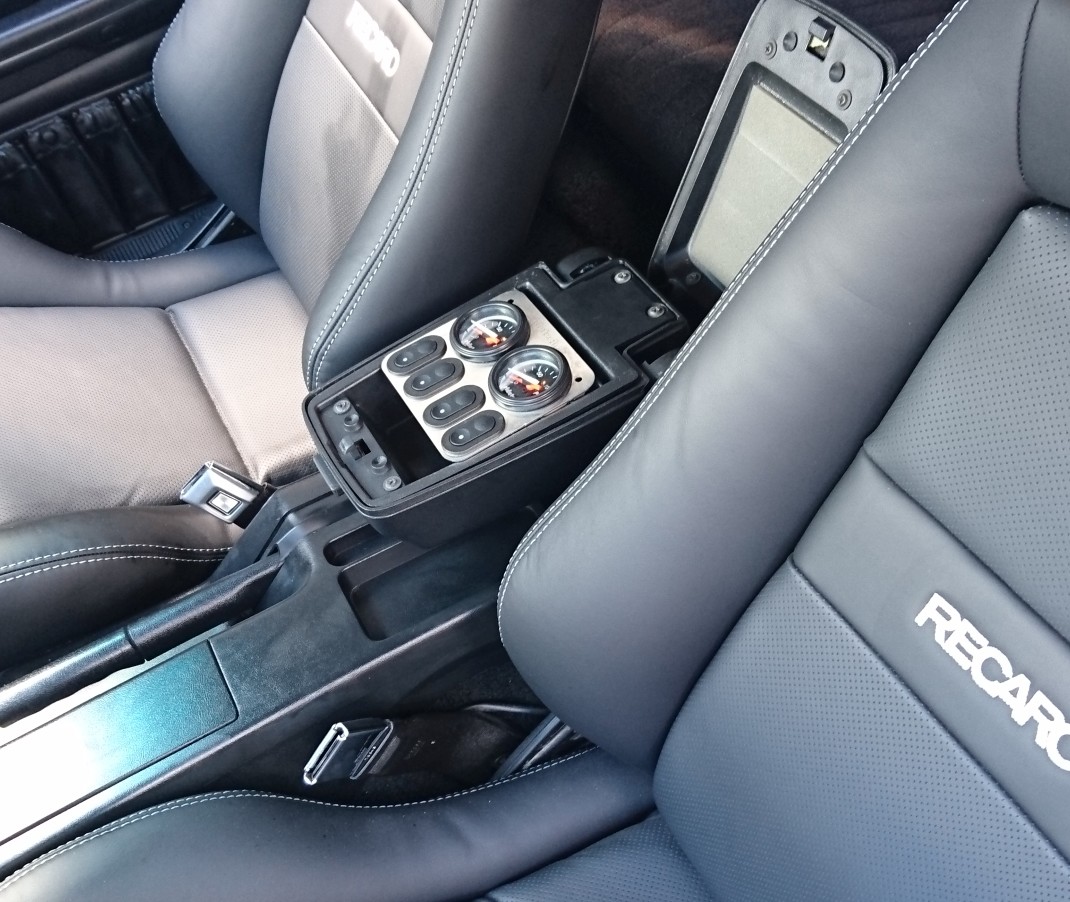 A few things to note about the kit is that I was concerned about jacking the car up on the air bags and the weight of the axle being supported by the bags. I did do some research and managed to find out that it is "ok" for a short period of time, such as for changing your oil etc. I am hoping to come up with a safety strap system to avoid it altogether tho as it still makes me nervous.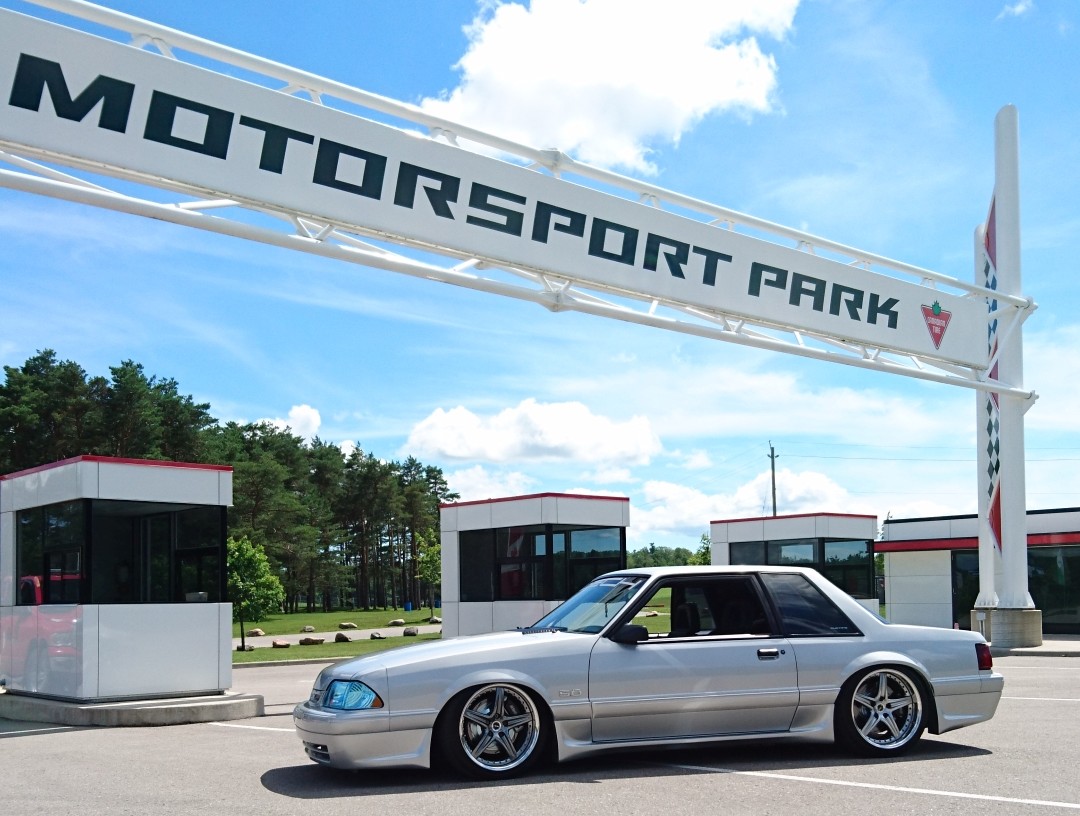 In conclusion the ride is great and I am happy I went with air ride on my foxbody mustang. If you have any questions about the kit or need some feedback and/or advice feel free to reach out.
Thank you again to Ride-Tech for your support to another successful build.
Tags: air, airride, Foxbody, low, mustang, ride tech, slammed, suspension