More Mustang Multitasking
Well I managed to put in a solid 7 hours today/tonight on the Mustang. I had a few moments where I felt like too much was happening and that this project is much larger than it seemed to be. So many different areas and things are currently in progress it just seems like the car is in shambles! From parts that are being shipped like, the Racecraft drop spindles and the North Racecars 4 wheel disc conversion to having to roll the fender lips, paint the engine, parts that are getting powder coated, trim that needs painting, final sanding for paint etc etc etc… It is sometimes hard to focus.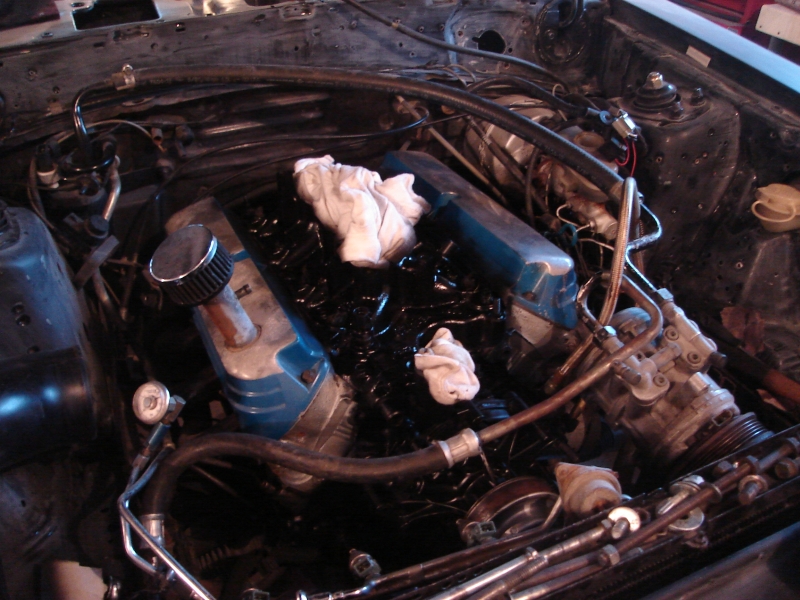 Tonight was all about productivity tho, as I managed to prep the engine and paint the old blue parts in a Satin Black Engine Enamel and get the engine bay finalized for paint. I also managed to get all the trim primed and painted back to OEM satin black! It is nice to get this stuff done and out of the way first so that's its ready for installation after paint!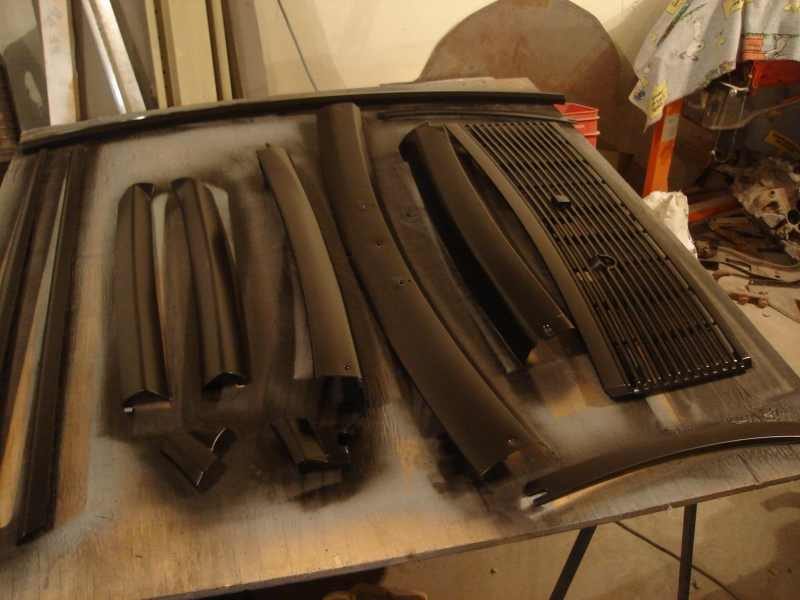 Although I never managed to pick up the Eastwood Fender Roller, I was able to successfully roll the fenders front and rear with ease! Be sure to check today's video for that. Some patience and consistent strikes with some hammers can go a long way! It is much easier when you don't have to worry about cracking paint and marking anything as the car is getting painted anyways. The lips turned out great and will make a world of difference with our drop and 18″ Saleen wheels.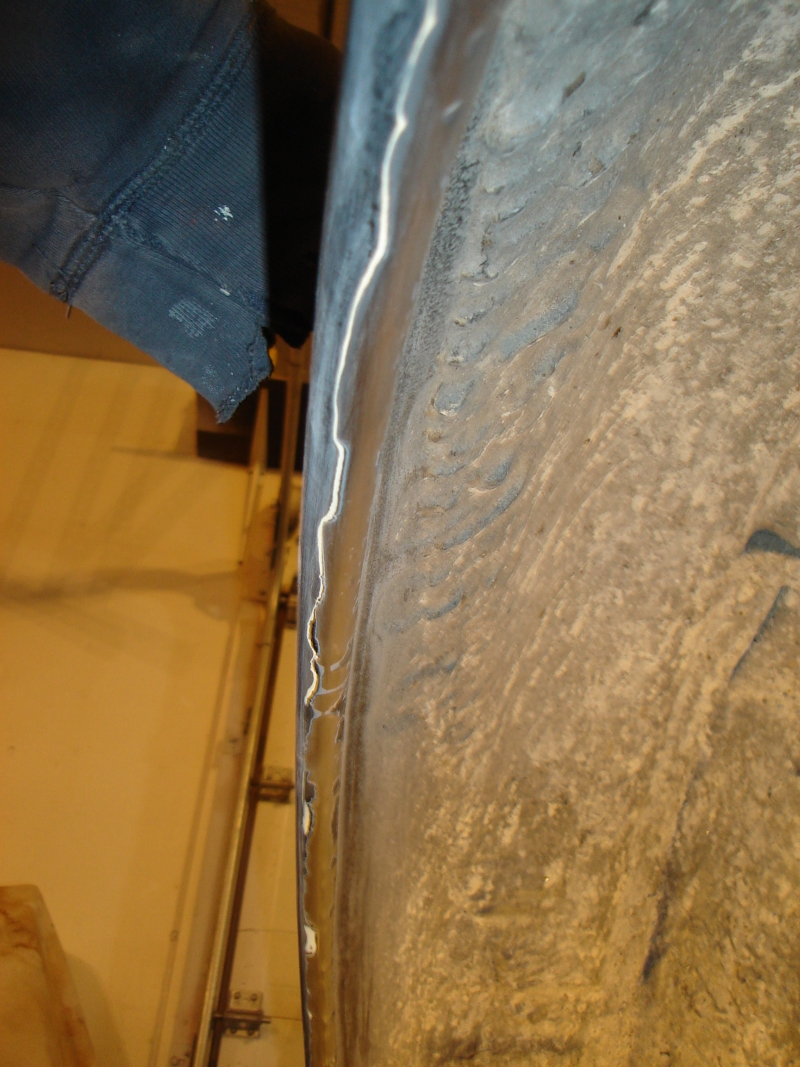 The car was sanded down tonight with 600 grit sand paper to pretty much prep it for paint. A few spots were touched up with some more primer and will be sanded on Monday when I return back to the shop. Monday will also consist of clean up and masking of the car to get it ready for paint for Tuesday or Wednesday night! You won't want to miss the transformation of this cars skin.
To finish off the evening the front suspension was removed to allow the removal of the Strut hats so that the tops of the strut towers can be painted when the car is sprayed. You can see more pics of today's progress and productivity
HERE