Mustang Revealed in Satin Black!
So with one month left until Performance World 2010 the major painting components to the project are now over. After many days of prepping, masking and research on how to find the best "Satin Black" paint option, the car is finally painted. It took a few nights of patience and persistence to get the car masked off, the little chips filled, final sanding done and shop cleaned. Since I was painting in a garage, lighting and cleanliness play very important roles for painting! A big thanks to my buddies Mike and Nick for stopping by and helping me get out of the shop before Midnight last night!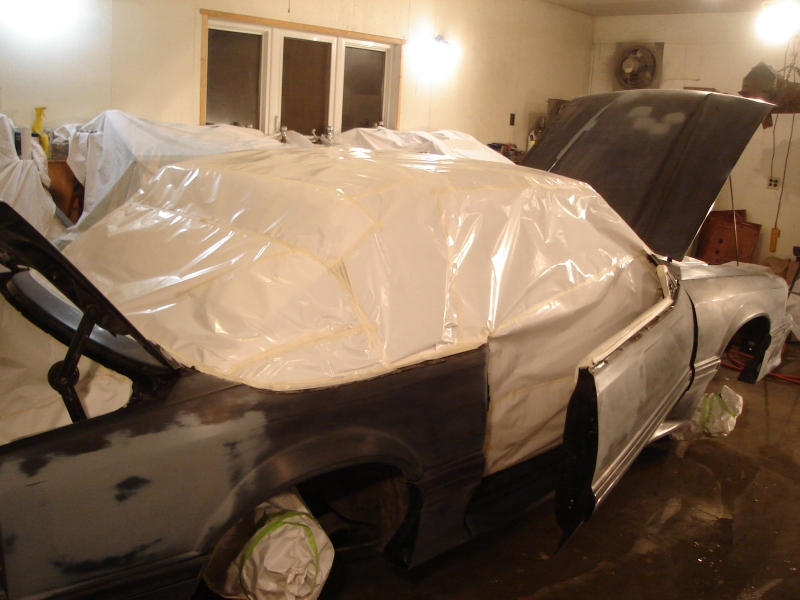 So after extensive research online and by phone to different paint suppliers it was concluded that PPG was the best way to go in terms of achieving the "almost" semi-gloss look I was after. Lots of paint manufacturers offer what's called a "hot rod black" in a single stage or clear coats that are simply matte. Finally I found that PPG has a "flattening agent" which allows you to control how matte you want your overall finish to be. Most did not know the difference between flat, satin and eggshell automotive paints. Finally, I found a supplier who knew what I was after.  In the pic below you can see the supplies I ended up using for this job:
Jet Black Base Coat
Medium Reducer
Clear Coat
Matting Agent
Hardner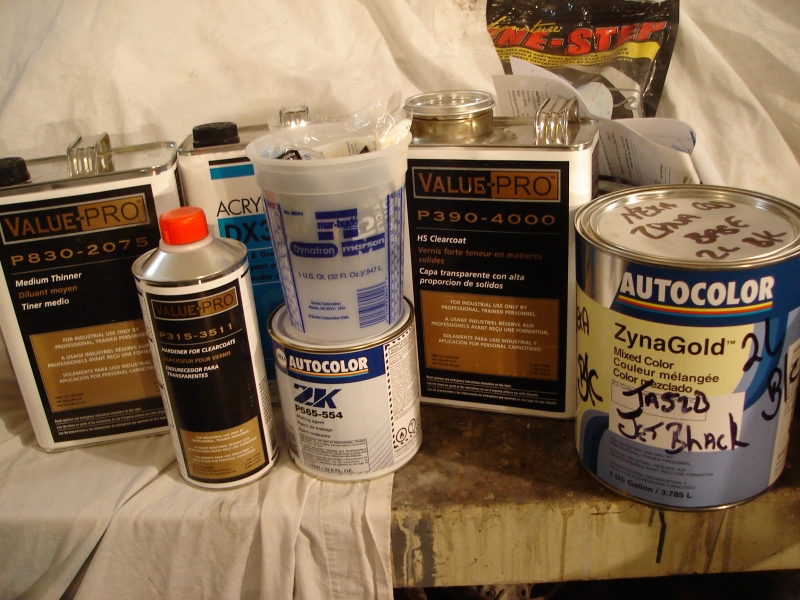 The clear and matting agent came with a 3 page document on how to mix and the proper ratios to use in order to achieve finishes between Flat, Eggshell and Semi-Gloss. I went with the upwards ratio for "Eggshell" and did not spray any test panels due to time. Had there been more time to do so, it would have saved me a lot of lost sleep last night!
As you can see in the pictures below, the Base Coat went on nicely as base should. I mixed up the clear and filled my gun and mixed up another batch as believe it or not, the flash time is only 5 minutes between coats! So pretty much they expect you to go round and round. They call for 2 coats and I did read online that more coats equals more gloss etc etc. I did not like the way the clear was laying down and was afraid to lay it down "wet" as I thought it would look too shiny. After the 2nd coat I had no choice but to lay it on nice and wet. I ended up doing 4 coats in total and walked away from the shop just before midnight to a GLOSS BLACK car.
After I left I called Nick and needed to vent as I was a little worried that the matting agent was a waste and that I was going to end up with a gloss black car and not the Satin I had hoped for. Had I mixed it wrong? Did I need to wait? There were no clear answers so I decided to go to bed by 2am and got up for work at 7:30. I called my dad in the morning to ask him to look at the car and tell me if it was shiny and he said "nope". This gave me a bit of relief but I needed to see the car for myself.
Finally at 5pm tonight I got to see the car and I must say the end finish is "exactly" what I was hoping for! The finish is smooth and looks like satin. I started some assembly of trim after unmasking the car and had a few people pop in to have a look. I also fixed the taillights as they needed to be resealed into their housings and played with some powder coated goodies under the hood! I can't wait to see this car come together!!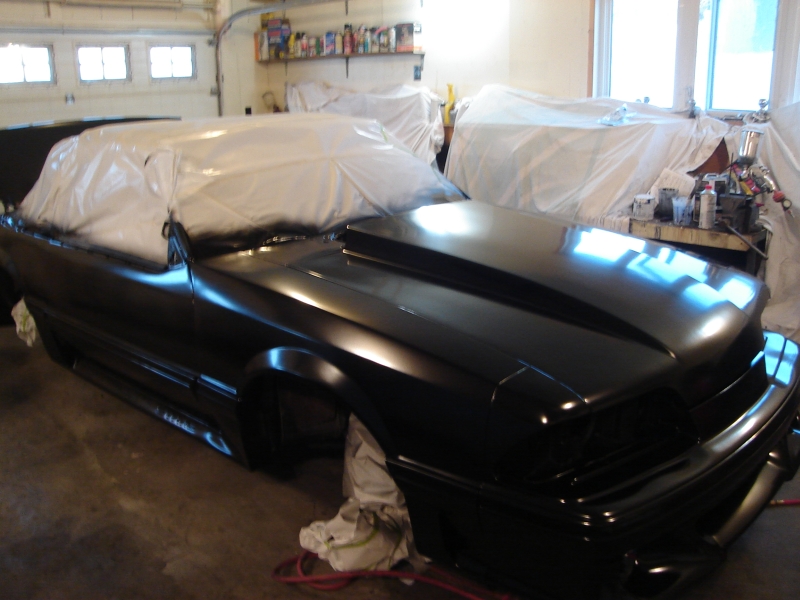 More pictures of the car can be seen in the photo gallery page for the car and the whole painting process can be seen on Feb 10th's video on the previous recordings page! Be sure to check them out!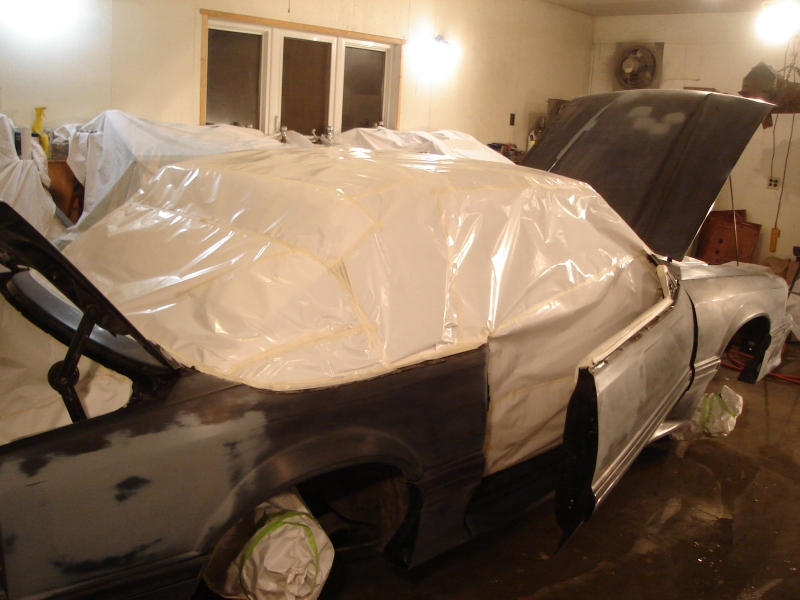 Tags: Automotive Matt clear, Flat black car paint, Satin clear coat