Well it was an extremely long weekend, not to mention a long 10 weeks! It has taken me the past week of trying to relax around my full time job to adapt to my new found extra time! The weather has been beautiful and it has been nice to be able to take a break for once. As for the show, everything was a great success. Thursday morning of March 11th, we were on the road by 9:30am and had a nice easy ride all the way to the International Center in Toronto. I ended up driving my 2000 Lightning and the ACS and Mustang followed on car trailers.
The rest of the day was spent detailing and setting up at the show. It was nice that all 3 cars managed to be positioned next to each other to make set-up and sharing of detailing products very easy! I had a few friends help me out, so big thanks to: Mike, Chuck, Andrew, Jordan and my Wife! Everything went smoothly, just took up a lot of time. Had to jack up the cars once they were inside to adjust the coil overs and of course the detailing took forever! The cars had collected quite a bit of dirt, dust etc. I would like to give a huge thanks to
Carpolish.CA
for providing the ZAINO products used to detail the cars. The instructions were intense but WOW does it ever work great!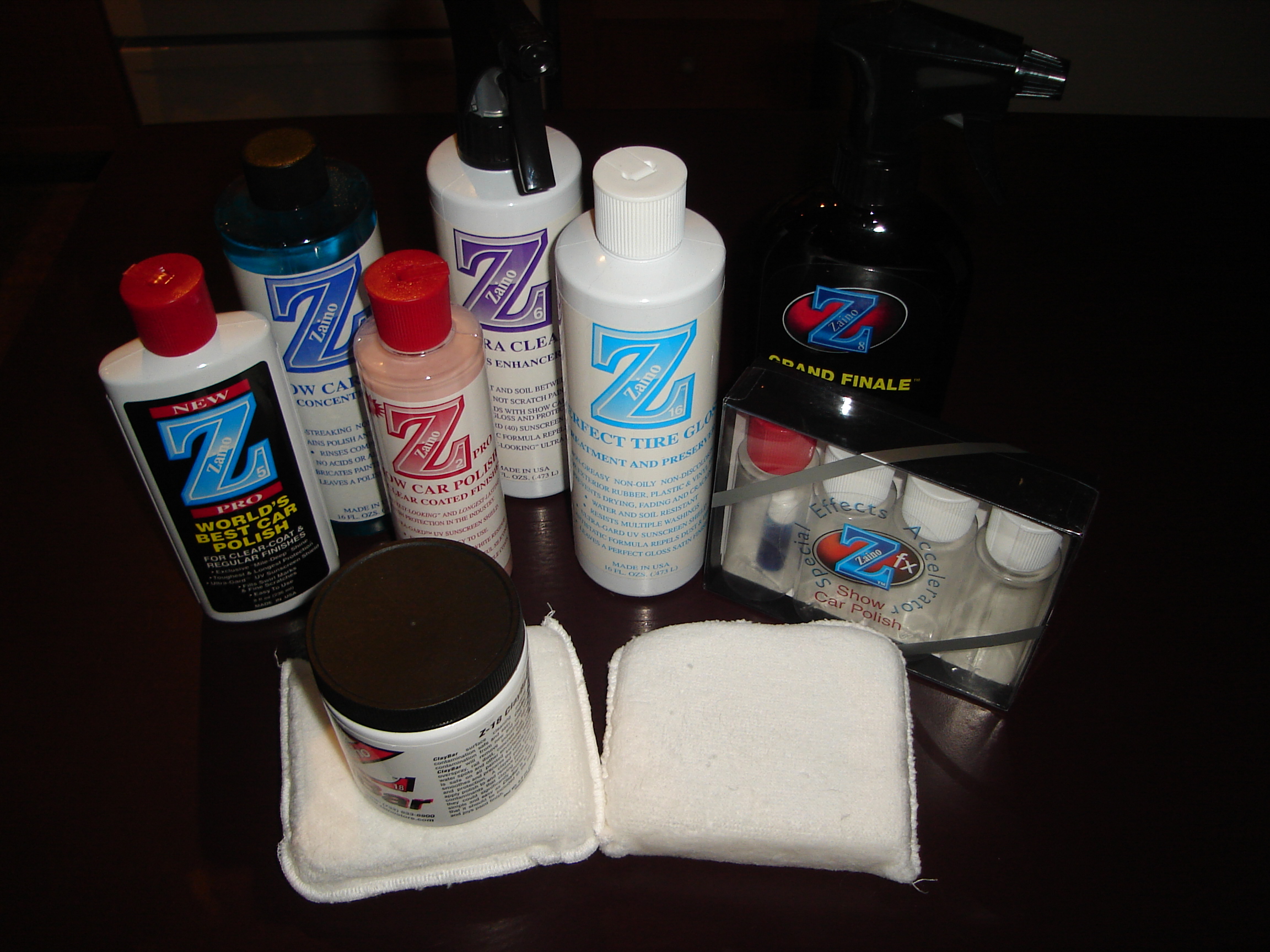 Friday was the first day of the show and it was great to meet people and answer questions to those who had been following the project along. It was also my Birthday so I managed to take full advantage of free meals at local restaurants. Saturday and Sunday were some long days but friends, family and fans kept me busy. Here you can see a few pictures taken by myself, friends and others who have been kind enough to send over their pics.
Sunday was the awards day and I am pleased to say that the 1992 BMW ACS and the 2000 Ford SVT Lightning came Runner-Up in their respected classes. Unfortunately the Mustang was up against some pretty fierce competition and did not bring home any awards. I am very proud to have not come home empty handed, it's been a long few months but I feel great knowing I had finished this project and possibly look forward to another in the future!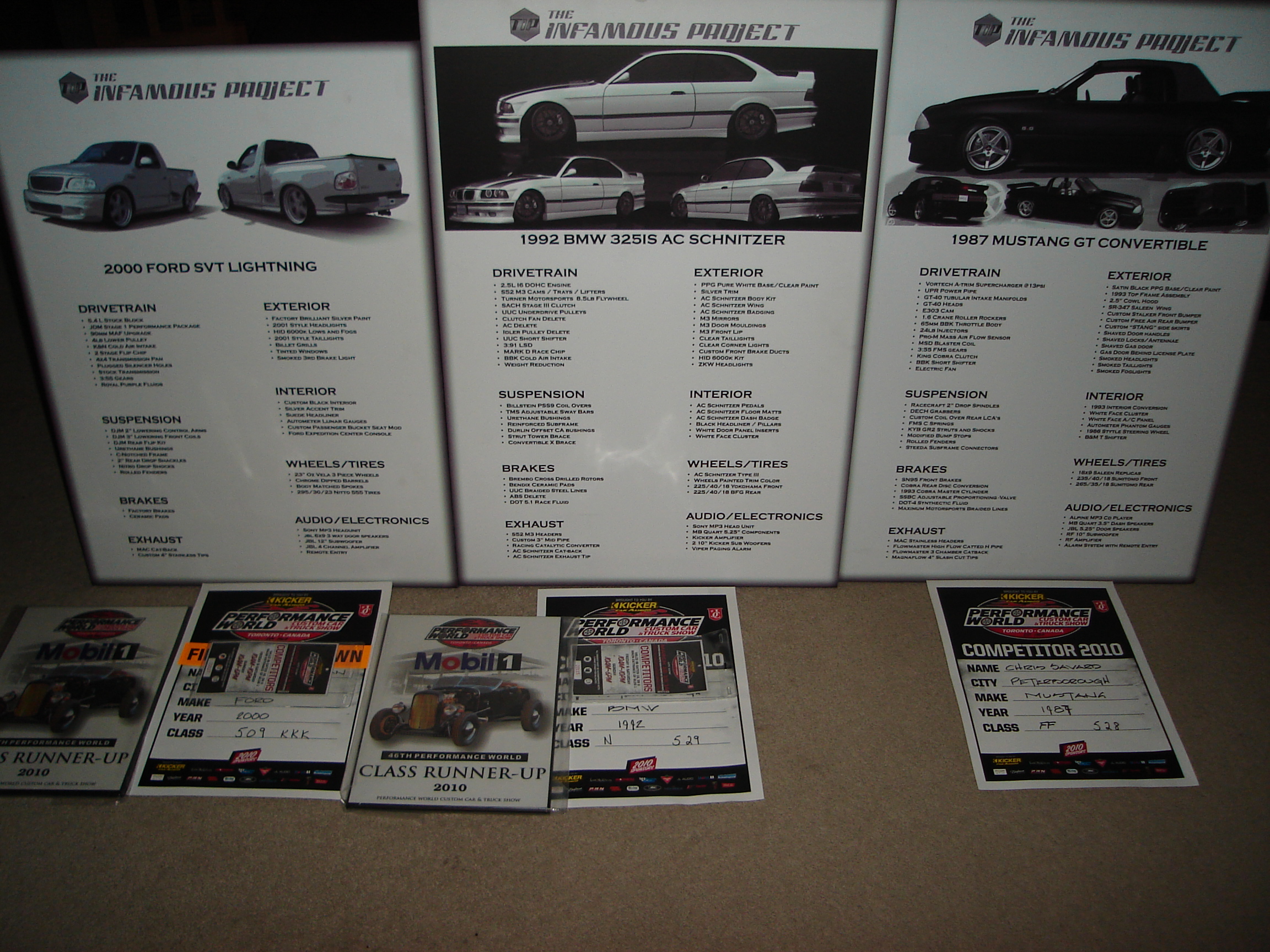 I want to personally thank everyone who has sponsored, contributed and/or followed along fun. You all definitely made this project worth while and kept me motivated to work on these cars every night after my full time job! TIP2?