Playin' with the Fox Vert – Cooler Boost & Window Guide Bushings
Was down in Texas recently and had some time to tinker with the convertible… Mostly detailing related it was great to enjoy the car with the top down sporting the new 18″ Borbets. As amazing as this car looks in pictures it is a car definitely to be appreciated as a "driver" The car is clean but it's a driver! It scrapes, it squeaks, it's loud, there are a few leaks, still needs a tune and the list goes on! At the end of the day it's a forever going project! I've owned this car off and on for the better part of 15 years now and since then it's gone through;
The most important thing is, every single body panel on this car has been modified in some way shape or form yet still sports it's original VIN sticker (except for the hood and rear bumper cover). For those that didn't know here are a few of the unique parts of this car.
Vortech Power Pipe -Heat Wrap to keep things cool
So from the pictures in the gallery you can see I was enjoying the car over my 2 week visit. I managed to detail up the engine bay and put some heat wrap over the inlet pipe from the supercharger to the throttle body. For some reason when I bought this kit the pipe looked like someone had custom fabricated the pipe and the welds weren't the nicest. As nice as the Vortech pipe looks, I don't like the metal conducting all the heat from the engine bay so the heat wrap has a dual purpose; to hide the uglyness and to keep the air cooler.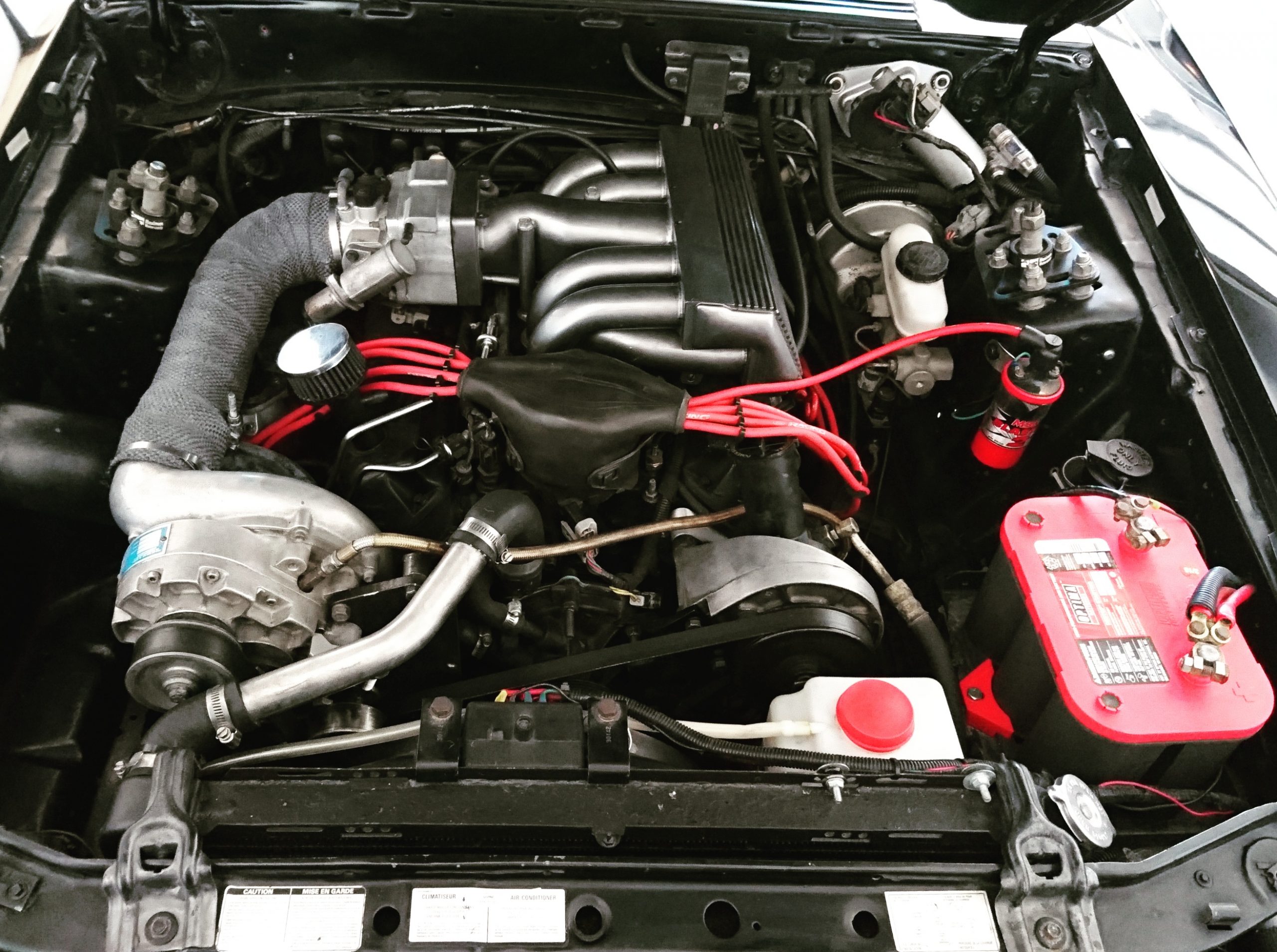 Foxbody Mustang Window Guide Bushings -Failure and Replacement
Another big task was replacing the window guide bushings in the doors. You ever get that "clunk" from the window when putting it down? This is a common part failure over time especially in the hotter climates as the plastic gets hard and brittle. New ones can be purchased quite cheap and installation videos are readily available online including from www.lmr.com So now my windows go up and down and seal perfectly again against my 1/4 windows. I did however, also replace the "felt" on the window stops. These are the little L brackets in a goldish color. The original felt does wear down and sometime you can result in your glass rubbing against the metal if your bushings are extremely word. The quick fix for this: Get 3M velcrow strips and use the "soft" portion only. Stick in back on the brackets after cleaning and voila! Just like factory.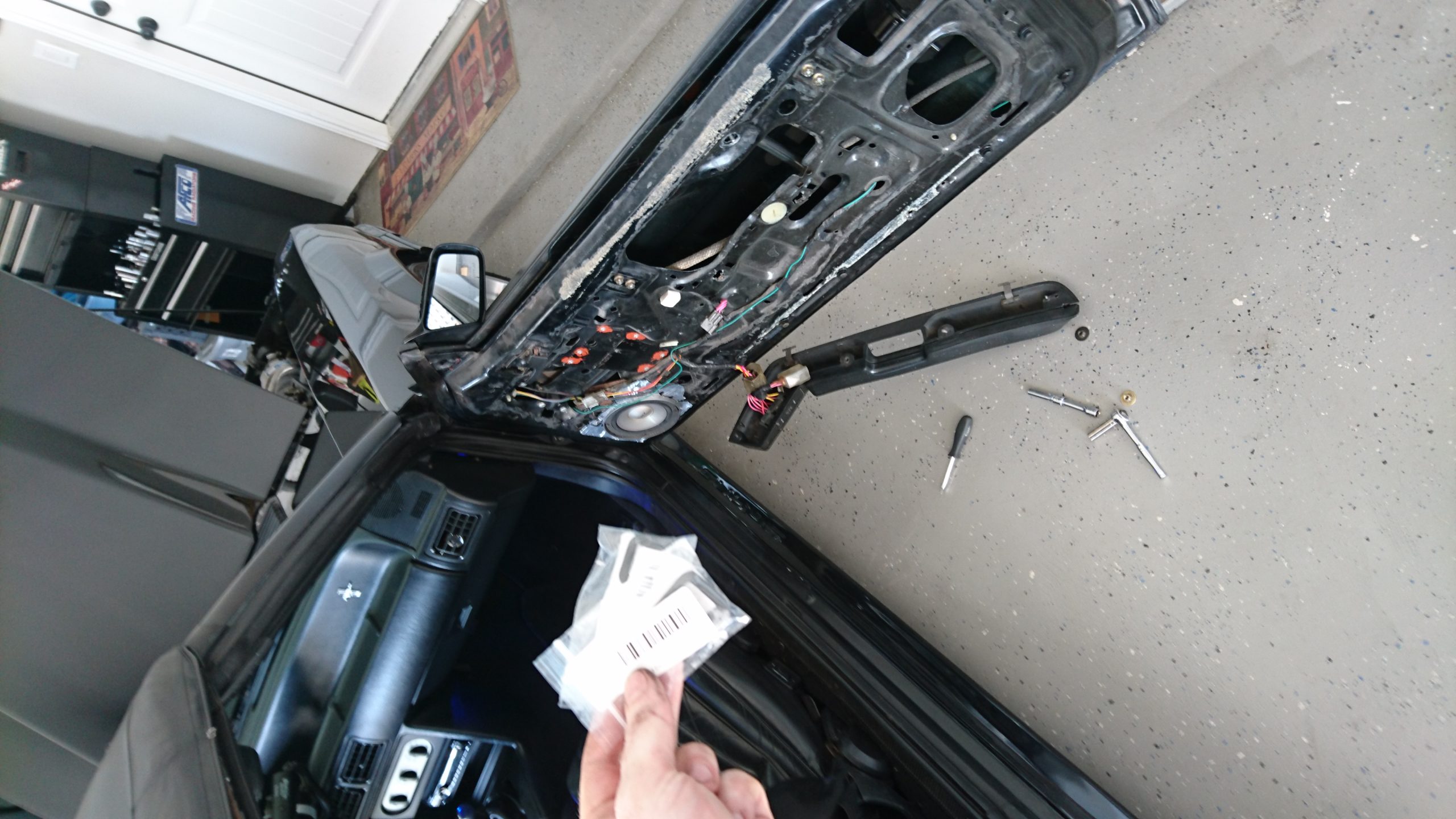 Tags: ford mustang, foxbody window guides, mustang, supercharged mustang, vortech heat wrap, Window guide bushings mustang