SSBC Brakes Closed – Stainless Steel Brake Company is no more :(
It's true SSBC Brakes are no longer in business. After my recent trip to SEMA as I was quite confused when I did not see a company I've followed for years, SSBC. I had purchased a complete front and rear set-up off of them a few years back for my 1993 Mustang "TIP-DECH" Coupe build which I constantly rave about. So when a friend of mine told me that the reason why I did not see them at the show was because they had closed down came to quite the surprise.
I started googling to find out why did SSBC close? The great Made In America brake company after so many years to just close it's doors did not make sense to me. To make matters worse I saw a long list of YELP reviews stating how people received poor customer service earlier to mid 2019 and unfortunately confirmed that SSBC closed down its doors. I do not have any specific details but their social media pages are still live however their website is not and the emails I had of staff now bounce back as well. I feel sorry for those that did not receive the amazing and high level of customer service which I and many others had received years on end before. The YELP reviews and others do not accurately represent the company.
So I figured I would tribute this post to the Stainless Steel Brake Company who for decades made amazing products which I have used on my of my Foxbody Mustangs over the years and I am happy to know that one of my most recent builds received on of the last kits sold. Some may be worried about replacement parts however the quality they have put out in the past, I am sure I won't have anything to worry about for a long long time. It's unfortunate that I did not buy the kit I needed for my 1958 Corvette restoration, I guess I will have to find an alternative.
So there you have it folks, unfortunately SSBC is no longer in business. If anyone has any specific details for me to update this post, let me know. It was a great run!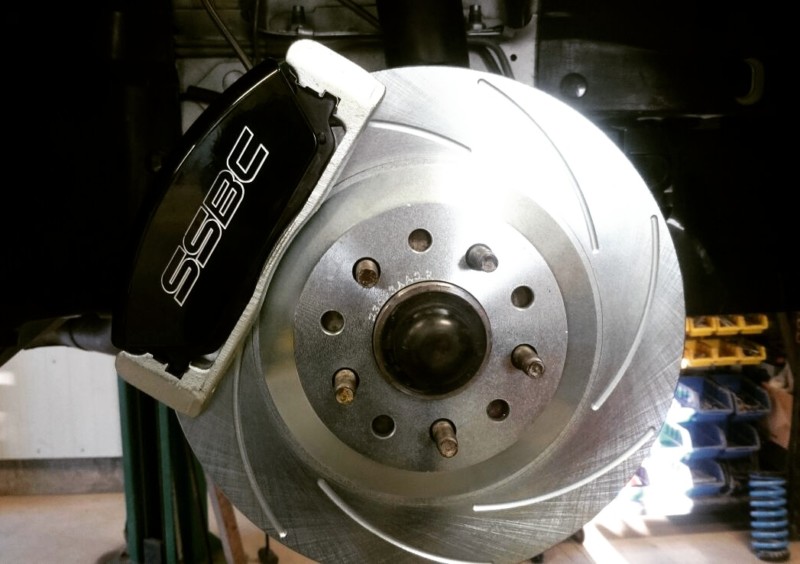 #ssbc #closed #notinbusiness
Tags: Brakes, Foxbody, sssbc, stainless steel brake company