SSBC Brakes on Foxbody Mustang
So for my latest build (1993 Dech Coupe) I didn't think at first I would be doing a major brake overhaul. The car was 4-lug still and already was equipped with SSBC cross-drilled rotors and rear wheel disc set-up via caliper brackets and Ford Motorsport calipers. Unfortunately this left me limited with my wheel choices so a 5 lug upgrade was necessary. Luckily the car came with many new parts that were never installed including a pair of brand new PBR-Cobra front calipers and new solid SSBC 13″ rotors. I got the front all installed and was quite pleased with the outcome and happy with the 5 lug upgrade where I also added new braided stainless brake lines.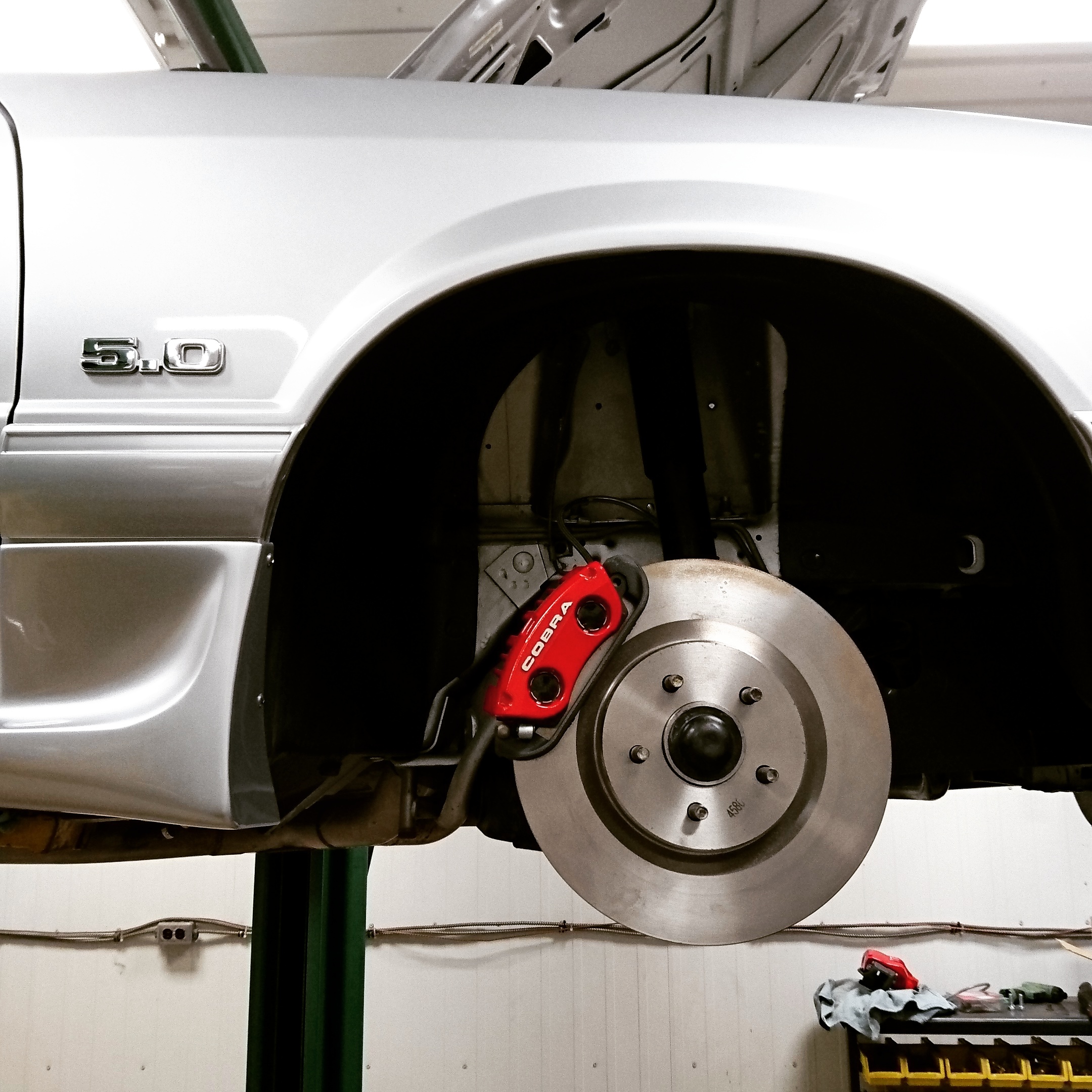 Unfortunately when it came to the rear, I was insistent to keep the stock track width (stock length axles) and had a nice set of Mosers installed however the rear solid rotors that I had were meant for SN95 axles (3/4″ longer) which now threw off the placement of my caliper. This is when I called up SSBC and happily after I told them what I was doing, I ended up with an entire SSBC front and rear upgraded brake kit for my foxbody! This consisted of everything from the upgraded master cylinder, braided lines, caliper brackets, monster calipers and slotted rotors front and rear.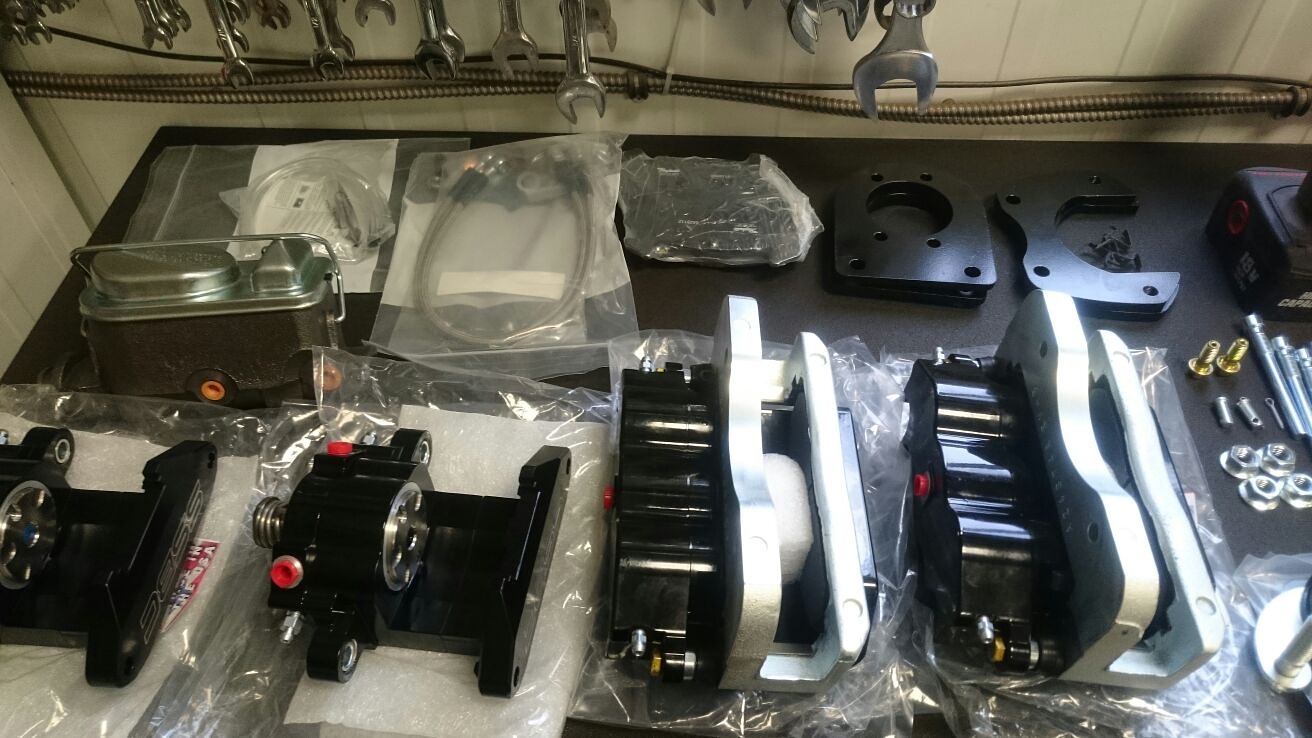 I have to say that this is one of the nicest kits that I have bolted up in terms of fitment and quality. I believe I used only one caliper shim on the spindle to ensure that everything was centered correctly. As for the braking, all I can say is WOW! My 1993 Mustang feels like a brand new Mercedes or BMW and stops on a dime. The upgrade is worth every dollar to someone considering upgrading their brakes if you ask me.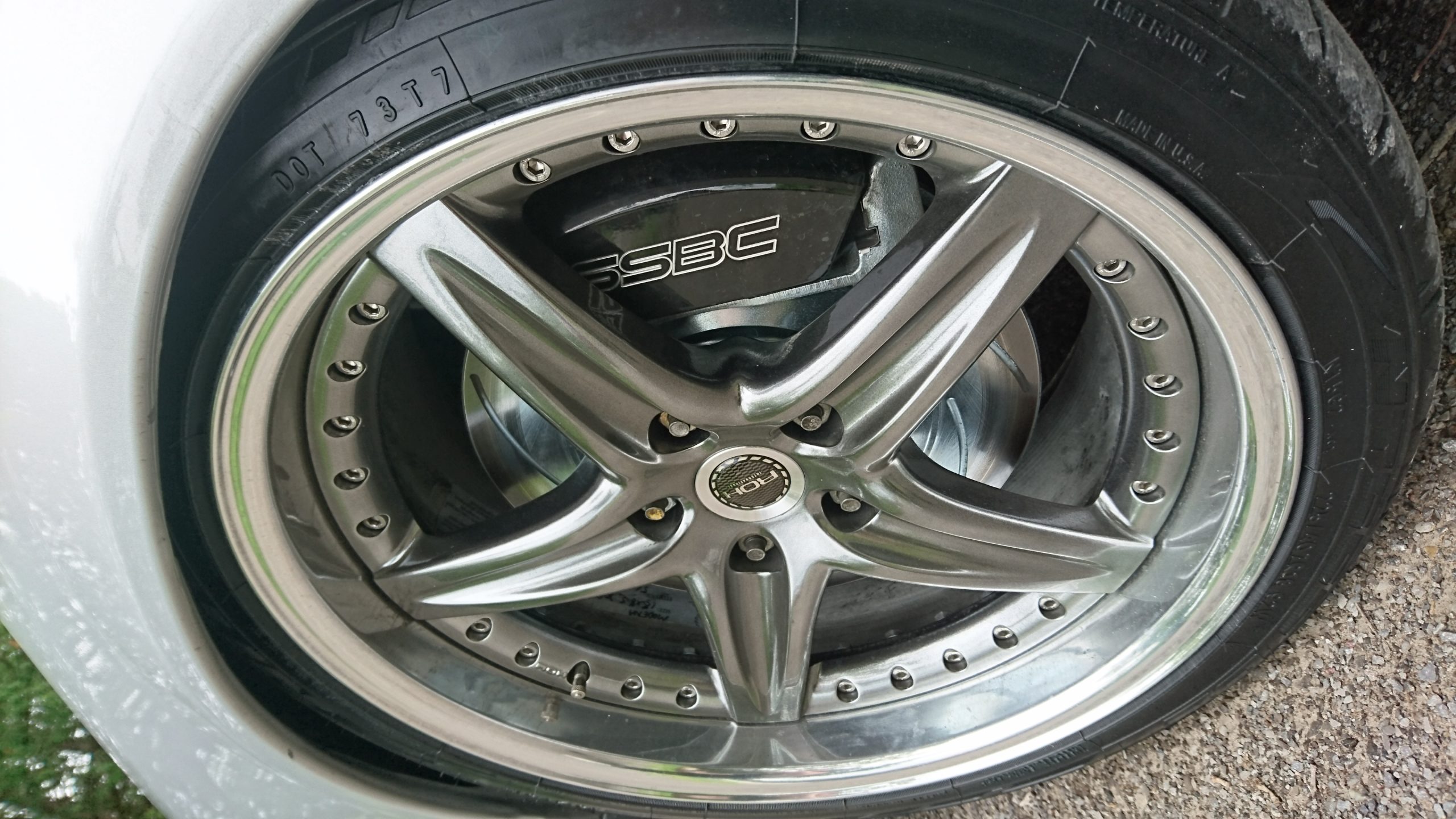 One of the most important things which I MUST mention about SSBC is their customer service. A family run business for decades and all of their parts are made in the USA! I am proud to support their amazing products as they have stayed true to offering American components for American Muscle!
I would like to take this opportunity to personally thank the SSBC team for their time and sponsorship for my build!