I still can't believe there is only 2 weeks left until I will be scrambling to get the cars ready for transportation to the show! I am really hoping the weather is agreeable as driving the cars not only shows success of the projects, but it makes it easier than having to deal with trailers. I am confident the project will complete successfully. There have been a few delays on parts but other little things have managed to help pass that time.  The Mustang is coming out great and I have managed to tuck all the wiring away in the inner fenders. (Don't mind the strut not being installed and the coil wires)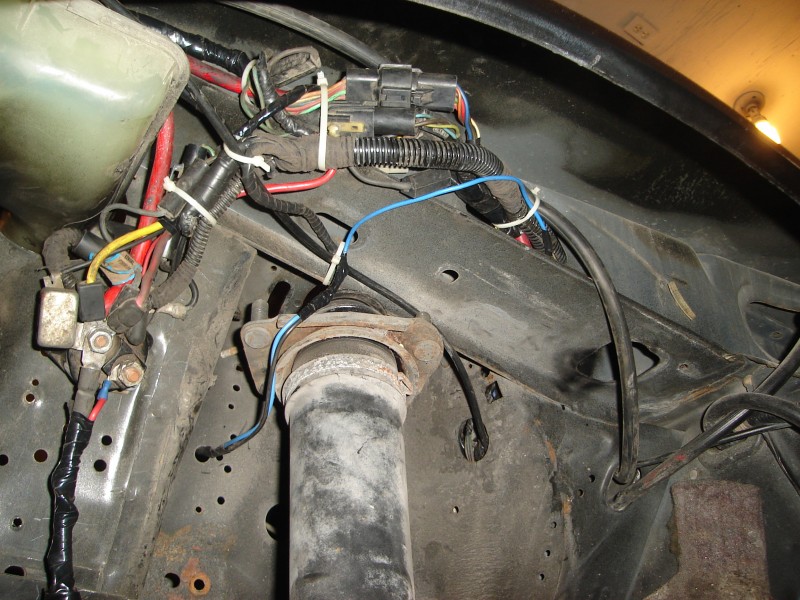 Nick from
Peterborough Powdercoating
came by tonight to lend a hand and brought the part I have been waiting for! The GT-40 intake manifold. He was kind enough to stick around and help install the intake and the piping for the supercharger. I must say it looks great!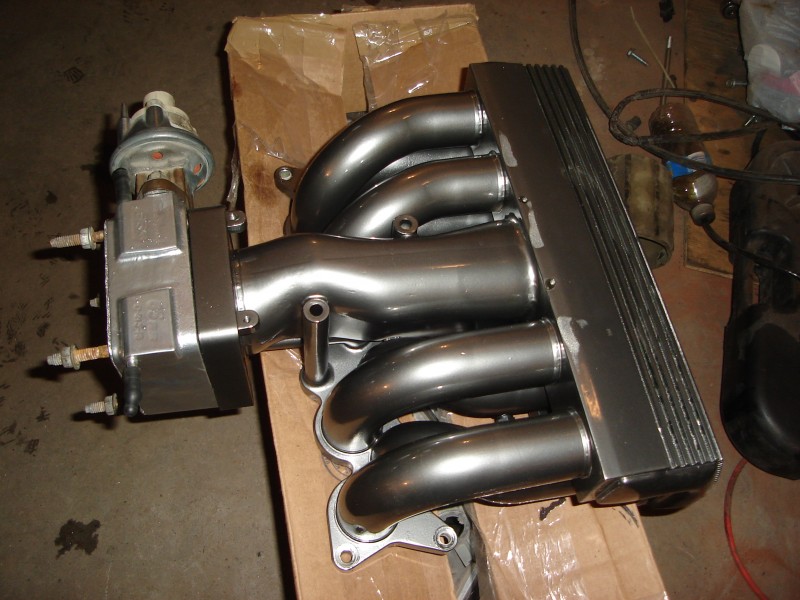 The master cylinder and proportioning valve have been delayed but should arrive for tomorrow as promised from the parts guy! We managed to start the car up momentarily just to check that all the wiring, fuel, ignition was connected properly. The belts and tensioners still need to be installed. Finally some final suspension pieces are needed to bolt the DECH Grabbers in place properly with the correct bolts and to try and raise the front of the car up by an inch. Unfortunately I will need to be able to steer the car.
So as the last few weeks pass I truly can't believe how fast it went and the persistence and dedication I have had to this project. I am hoping to be able to bring the BMW back into the shop for the weekend to finalize a few things such as; Custom Chip from Mark D, Strut Tower Brace, Mirrors, Stereo and Clean up. After that will be a few days dedicated to the Lightning.
As I get ready for bed I just want to say thank you to all who have followed along, contributed in any way shape or form, and finally to my sponsors who have been so great throughout these builds. I look forward to being able to show these cars and perhaps a TIP2 is in order? Here is a quick pic of the engine bay as it was tonight before leaving!